Seeking for a Business Development Officer to help us grow!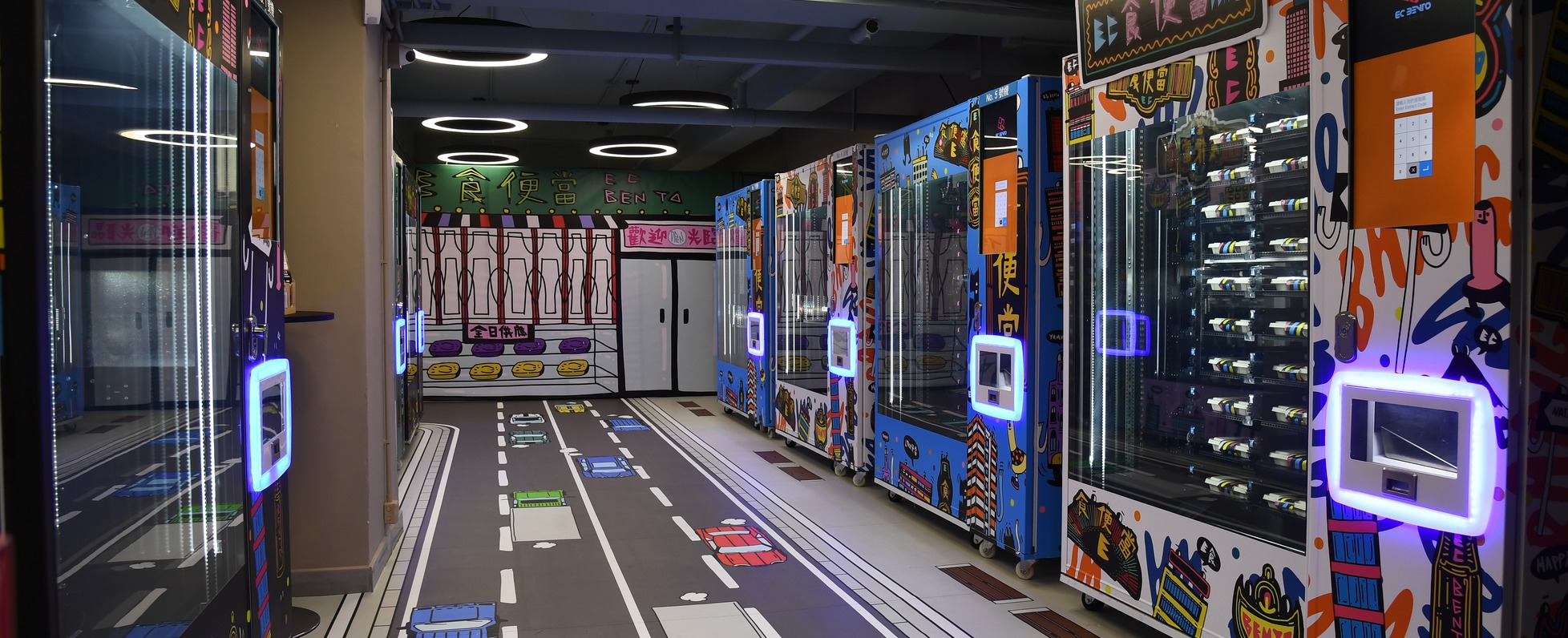 Hong Kong, a global city with an outlook that combines the best of both East and the West; a testament to its cosmopolitan effect. A city bustling with life as people go about their business, trying to earn a living through various activities, others touring the place. However, with all that goes on in our daily hustles, everyone has to eat at some point and replenish their energy reserves.
EC Bento is a new company, founded with the aim of revolutionizing the way that hot meals are delivered. By developing unique, intelligent vending machines which are able to provide hot meals on-site, the need for queues and the risk of running late waiting on a delivery are, effectively, circumvented. Not only does EC Bento provide a convenient alternative to facing traffic at the peak of the lunchtime rush hour, but it also ensures that your food is always prepared and delivered to you just the way you like it, fresh and steaming hot.
Our intelligent vending machine is unlike any other hot meal machine in the market. Innovatively crafted and designed, it maintains a temperature of over 60°C, ideal for keeping food as fresh, clean, and contamination-free once our supplier has delivered food into it. All meals are made freshly every day by local licensed food factories.
Currently, we are rapidly expanding the locations in which our intelligent vending machines may be found. Our goal is to provide a quality yet convenient food solution for the busy working people of Hong Kong, to spare them having their time wasted spent waiting, whilst offering them their choice of freshly made food selected from an extensive menu, any time they so choose.
The EC Bento intelligent hot meal vending machine is the way to go, where quality and convenience blend. Why are you still waiting on a delivery?
Job Highlights
Develop business and marketing
branding and media communication
Research the market
Job Responsibilities:
Develop business and marketing plans in coordination with Managing Director to achieve revenue goals.
Assist in company's branding and media communication activities such as press releases, advertisements, marketing collaterals, and web site.
Analyze the current and past budgets, expenses, sales, revenues and product deficiencies in order to provide recommendations for business growth and problem resolution.
Research the market for identifying new business opportunities.
Explain prospective clients about the advantages of the products or services offered and follow up with them in order to close the business deals.
Respond to the client queries regarding the products in a timely fashion.
Develop business proposals for new and existing customers.
Develop creative strategies to retain the clients including interviewing them to take their feedback and incorporate it into the growth plan.
Prepare the annual marketing budget and track the expenses against the budget.
Develop in-depth knowledge about business development practices, marketing activities, prospective clients and industry trends.
Maintain a knowledge repository of clients, referrals, RFPs, prospects and presentations.
Develop strong customer relationships in order to generate high volume of prospective clients.
Manage customer calls and appointments effectively for new opportunities.
Participate in industry forums, client discussions, and conferences as a representative of the organization.
Hire, train and guide the marketing and business development associates.

Job Requirements:
Diploma qualification or above
Excellent teamwork, time management and communication skills
Pleasant, stable, independent and have strong sense of responsibility and urgency
Good command in spoken and written English and Chinese
We offer 5 days work and attractive remuneration package to right candidates.
All information provided will be used for recruitment purpose only.
職位詳情
我哋搵𡁵
Business Development Officer
工作性質
全職