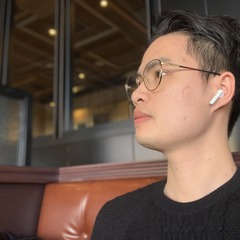 Tech Lead

Hanoi

於2014/08/27加入
註冊查看完整個人檔案
自我介紹
Ruby lover.
I am really passionate about doing startups building my dream team, working with & coaching junior devs.
BtoA is the best company that I want to contribute and we would make it the number 1 HR product in Asia!
追求嘅目標
Explore the world and make things that matter!
工作經歷
Tech Lead

Ruby lover.
I am really passionate about doing startups building my dream team, working with & coaching junior devs.
BtoA is the best company that I want to contribute and we would make it the number 1 HR product in Asia!

2019-04 -

Senior Developer

2017-04 - 2019-04

Developer

Work as full-stack developer for French client

2016-08 - 2017-04

Developer

Contribute to projects as a ruby developer and technical leader

2014-03-31 - 2016-08

Developer

a startup project

2013-04-01 - 2014-03-31

Executive Technical

2012-12-17 - 2013-03-11
教育背景
High Diplomat Software Engineer

2013-04

ソフトウェア工学

after 2 years, dropped out for startup

2010
研習課程
Ruby seminar speaker

seminars about some Ruby topics in Framgia.

2016-3 - 2016-4

Participated enthusiastically in Agile & Scrum seminars in Hanoi

2013-1 - 2013-11
社團/義工經歷
Swimming club

2016-6 - 2016-10

Participated to Coding Dojo activities as coder and sharing with other students.

2012-1 - 2012-11

Business club

Learning & sharing about business ideas in school.

2011-2 - 2011-6
榮譽獎項
Framgia Capture the Flag - First Prize

2015

FPT Aptech award for best students

2013
我關注嘅內容
Career Opportunity, Expertise Advice, Networking, Weekend Activity, Workshop