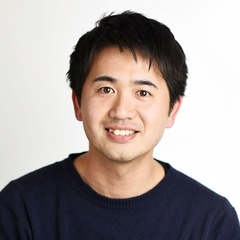 染谷 梓郎
小さなチーム、大きな仕事
正社員、エンジニアリングマネージャー

神奈川県横浜市

於2019/07/10加入
註冊查看完整個人檔案
自我介紹
2007年新卒として楽天株式会社に入社。楽天レンタルの開発を経て、2010年に楽天市場国際開発室へ異動。国際版プラットフォームの開発に従事した6年間でエンジニアチームリーダーを経て、プロダクトマネージャーを経験。

中国、マレーシア、スペインなど多数の国際楽天市場の新規立ち上げや、同プラットフォームのローカライゼーション層・データモデリング・APIなど中核部分の設計を務め、オープンAPI導入支援の顧客対応やヘルプデスク設置など幅広く従事。在籍中に楽天賞(月間優秀社員賞)を3度受賞し(2009年度、2012年度・月間MVP次点に表彰、2014年度)、2015年7月で退職。

その後、横浜市を拠点にフリーランスとして活動し、日本企業と海外オフショア開発拠点の間をブリッジするプロジェクトマネジメントや、自社サービス開発、コワーキングスペースでの地域コミュニティ活動などを経験し、2017年4月より、株式会社アペルザに入社、現職。

----
9 years experience of software development, software development methodology, project management and product management. 9 years experience of e-commerce business started from Japan and expanded to oversea countries. In that business, a specialist of shop management solution on areas including Shop settings, Item registration, Inventory synchronization, Shop Page Design, Shipping management integrated with logistics provides, Order management integrated with Payment providers. 7 years of experience of Web UI designs, 3 years of experience of API designs. 2 years experience of customer support for merchants, service providers to integrate with own Web Service.

Adapt to different areas quickly, Love to have new challenges. Passionate about team building and improving team's productivity.

Fluent in Japanese(Native Language), English(limited business proficiency).
追求嘅目標
某有名ブロガーさんのキャリア設計が今でも割と自身の骨組みになっていたりします:https://chikirin.hatenablog.com/entry/20120414(キャリアのVSOP - Chikirinの日記)

< V:20代はバラエティ(Variety)>
成長企業に新卒入社、総合職採用で営業職のつもりが未経験のプログラミングからキャリアを開始して徐々にマネジメントへ転換、TOEIC 450点で明日から上司は外国人です(というかチームメンバーも外国人)を肌で味わう、海外拠点への出張、大規模開発プロジェクトでプロダクトマネジメント業務に従事、フリーランスで1−2年を日本全国ふらふらと、など「量」をこなせた気がします

< S:30代はスペシャリティ(Speciality)>
チーム・プロダクト・プロジェクト・事業、自分の得意な領域はなんだろうと模索中、領域はさておき自分の特技は「調整」と「翻訳」と言い聞かせる日々、いつかこれが「調律」と言えたら少しは格好がつくなあと思いつつ、「周りの人を勇気づけること」が特技と言えるような30代の終え方を考える折り返し地点が現在地

< O:40代はオリジナリティ(Originality)>
チーム・事業づくり、できれば都心から離れて

< P:50代はパーソナリティ(Personality)>
自分の好きなチームで好きな事業を、できれば郊外・海外・都心を行ったり来たり